Products for Non-profits
As a member of Google for Non-profits, you'll have access to premium Google products that are free for organisations like yours.
Google Apps for Non-profits
Eliminate IT costs and help staff work together more effectively
Control your own IT with free access to Google Apps for Nonprofits:
Create unlimited email accounts for your staff on your own branded domain (ex: john.doe@yourdomain.org) through Gmail
Store files in the cloud: 30 GB of storage space per account across Gmail and Google Drive
Collaborate in real time with colleagues on grant proposals, meeting agendas and more through Google Docs
Conduct surveys, training assessments and event sign ups through Google Forms
Manage appointments and schedules in Google Calendar
Monitor group discussions and distribution lists through Google Groups
Hold video conference calls for up to 15 participants at a time on your desktop or mobile device; audio and screen sharing tools included
Free 24/7 support by phone, chat and email
Work online through any modern browser; no hardware, no updates
Securely access your data from mobile devices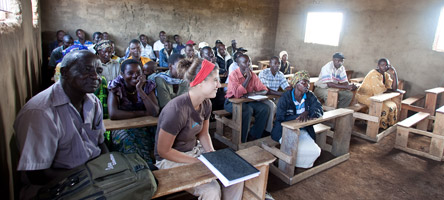 Non-profits in action
Making work accessible: Samasource uses Google Apps to connect women, young people and refugees living in poverty to work over Internet.
A highly decentralised organisation, Samasource uses Google Apps to track progress on projects in multiple countries where they are working.
Google Ad Grants
Reach and engage your supporters through online advertising with AdWords.
With Google Ad Grants, you can receive 10.000 USD per month in in-kind AdWords™ advertising so that you can:
Promote your organisation's website on Google
Raise awareness by choosing relevant keywords and creating unique ads to highlight your work
Track online donations, newsletter signups, volunteer registrations and more so that you can see what's working and what's not
Programme Details
Whether you're new to search advertising or are a seasoned pro, Google Ad Grants offers advertising solutions designed for nonprofits of all shapes and sizes.
AdWords Express: If you don't have the time or resources to manage your Ad Grants account, AdWords Express can help you with automatically managing where and when your ads appear (check country availability).
AdWords: If you would like to manage every aspect of your Ad Grants account, AdWords can give you access to powerful tools to help you create, target and optimise your campaigns.
All ads appear on Google search results pages. Daily budget is set to $329 USD with a maximum cost-per-click (CPC) of $2.00 USD.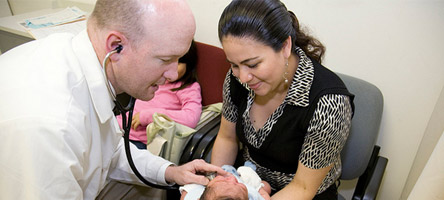 Non-profits in action
Raising awareness: Direct Relief International leverages Google AdWords to reach new donors.
Direct Relief International used AdWords to raise over a million dollars for people around the world who need urgent medical care.
YouTube Non-Profit Programme
Tell the story of your organisation or cause through video on YouTube.
Lights, camera, action:
Free, enriched version of YouTube just for non-profits
Drive viewers to action by placing a Call-to-Action overlay directly on your videos
Customise the look & feel of your channel with your organisation's logo and branding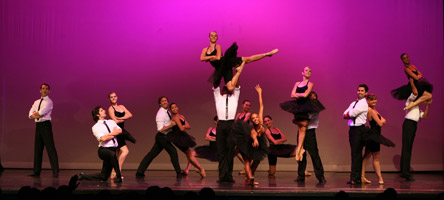 Non-profits in action
On point: The Anaheim Ballet introduces millions to the art of dance with YouTube.
The Anaheim Ballet uses YouTube to make ballet accessible to a broad audience and collect donations from the community.
Want more? Try these additional tools.
They're free and designed for the public, and we think that they can do great things for non-profits:
Google Analytics
Understand how people find and interact with your website & take action
Google Analytics is a free Google product that gives valuable insights into your website activity. Understand how people find your website, where they spend the most time on your site, and more.
Make more informed decisions with Google Analytics:
Measure the engagement of your supporters on your site
Determine which of your AdWords ads are most effective
Identify and understand how volunteers, donors and stakeholders interact with your website
Track the effectiveness of social media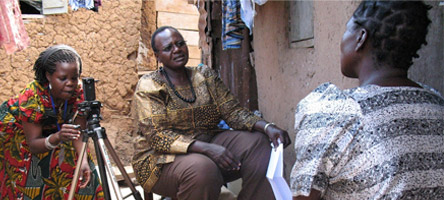 Non-profits in action
Measuring what works: WITNESS uses Google Analytics to monitor their website and understand what's working.
WITNESS, a prominent human rights organisation, leverages Google Analytics to track their website's effectiveness and gain insights into donors.
Google+
Share your mission with the world.
Activate donors. Make important new contacts. Host Hangouts where volunteers, donors and employees can meet, organise and become inspired. Add Google for Non-profits to your Circles to connect with a vast community of non-profits.
Turn Google+ into a virtual conference room that can host thousands of people:
Host face-to-face meetings with donors, volunteers and clients with Hangouts on Air
Influence how you appear and get discovered in search, in real-time through Google+ and the power of search
Tailor and target your message to various audiences – volunteers, donors and beneficiaries – with Circles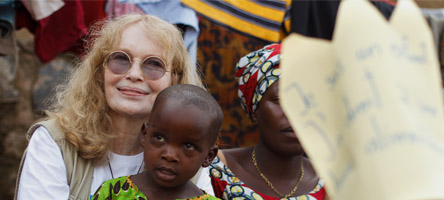 Non-profits in action
Expand the conversation: UNICEF raises awareness about polio through Google+ Hangouts.
UNICEF connected people all over the world and raised awareness about affecting children in the Republic of Congo through a Google+ Hangout.